CIME
Interdisciplinary Centre for Electron Microscopy
Booking of Microscopes
Breadcrumb navigation
Quota (limited number of reservations) applies only for day-use:
Weekend and Night reservations will not be taken into account !
Office Hours
Tuesday morning and Friday morning from 08h30 to 10h00, MXC 132. At this time you can meet with one of CIME's scientific staff to discuss your training or service request without appointment..
---
Latest news
CIME Seminar 20 September 10-12h, ELG 120
Peter Clifton (CAMECA), Atom Probe Tomography: Principle of LEAP, Sample Preparation, Applications in Materials- and Life-Science
SSOM Interdisciplinary Symposium on 3D Microscopy 2019
http://www.3dssom2019.ch/
Seminar announcement:
Nicolas Bologna from EMPA will give a seminar on May 13 in room MXC 315 at 14:00.
Template-assisted grown III-V semiconductor nanowires: A transmission electron microscopy study
abstract can be downloaded from here: Abstract Bologna
New online cours on transmission electron microscopy
Transmission Electron Microscopy for Materials Science new on Coursera: https://www.coursera.org/learn/microscopy
Built from the ground up, the course is intended to be a starting point for understanding and working with TEM; to be used either as a stand alone resource, or in complement to books and in person teaching or coaching. We hope that it proves useful to our electron microscopy community, and look forward to receiving any feedback.
With regards
Cécile Hébert and Duncan Alexander
EPFL-SB-IPHYS-LSME
Congratulations !
Emad Oveisi wins Microscopy Today Innovation Award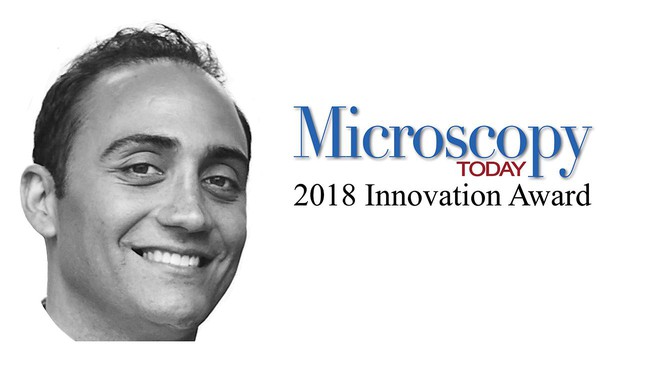 see EPFL Memento