Bachelor Projects (6th Semester)
In addition to the projects listed below, which can be adapted to the level of Bachelor students in the 6th semester of their studies instead of M.Sc. level, it is possible for Bachelor students to propose additional topics on embedded systems that fit their personal interests. In that case, contact Prof. David Atienza ([email protected]) to discuss the complexity of the project proposal from your side in order to adapt it if necessary.
Master Student Assistant Projects


Firmware development for efficient biosignal data management
Lab: ESL
Sections: SEL
Supervisor: Dr Jérôme Thevenot, Lara Orlandic
[read on]

Master Projects


Characterization and exploration of the electrical properties of the ferroelectric memory devices.
Lab: ESL
Sections: SEL
Supervisor: Dr. Nataliya Yakymets, Dr. Alexandre Levisse, Prof. David Atienza
[read on]
Development of novel novel data processing pipelines for stress detection
Lab: ESL
Sections: SEL
Supervisor: Dr. Nataliya Yakymets, Prof. David Atienza
[read on]
Evaluation and selection of IoT devices for remote subject monitoring in clinical research
Lab: ESL
Sections: SEL
Supervisor: Prof. David Atienza
[read on]

Exploration, design and automation of a frequency generator block for CMOS ICs in various technologies
Lab: ESL
Sections: SEL
Supervisor: Dr. Davide Schiavone, Dr. Alexandre Levisse, Prof. David Atienza
[read on]
Exploring sparsity and quantization for more energy efficient ML
Lab: ESL
Sections: SEL
Supervisor: Prof. David Atienza, Dr. Miguel Peón Quirós
[read on]

Fast and accurate simulation of RISC-V systems using gXR5: a validation and fine-tuning methodology
Lab: ESL
Sections: SEL
Supervisor: Mr. Joshua Klein, Dr. Giovanni Ansaloni, Prof. Marina Zapater, Prof. David Atienza
[read on]
Machine learning for automatic serial number recognition in the watch industry
Lab: ESL
Sections: SEL
Supervisor: Prof. David Atienza, Marco Hosender of IWC
[read on]

New techniques to improve robustness against memory errors of convolutional neural networks in edge-computing devices with heterogeneous memory organizations
Lab: ESL
Sections: SEL
Supervisor: Prof. David Atienza, Dr. Miguel Peón Quirós, Flavio Ponzina
[read on]
On-Device-Training for KeyWord Spotting on the edge
Lab: ESL
Sections: SEL
Supervisor: Dr. Jose Miranda, Prof. David Atienza
[read on]
RTL design of ProVeT for ML/DNN inference workloads
Lab: ESL
Sections: SEL
Supervisor: Dr. Giovanni Ansaloni, Dr. Alexandre Levisse
[read on]

Master or Semester Projects


Combining general and personalized epilepsy models for long-term seizure monitoring using hyperdimensional computing
Lab: ESL
Sections: SEL
Supervisor: Una Pale, Dr. Tomas Teijeiro, Prof. David Atienza
[read on]
Development of a flexible compiling and scheduling framework to map biosignal processing algorithms into coarse-grained reconfigurable arrays (CGRAs)
Lab: ESL
Sections: SEL
Supervisor: Benoît Denkinger, Dr. Miguel Peon, Dr. Giovanni Ansaloni, Prof. David Atienza
[read on]
Hyperdimensional (HD) computing approaches for biomedical applications
Lab: ESL
Sections: SEL
Supervisor: Prof. David Atienza, Dr. Tomas Teijeiro, Ph.D. student Una Pale
[read on]
Improved Hyperdimensional Encoding for Lowering Memory and Computational Footprint on Embedded Applications
Lab: ESL
Sections: SEL
Supervisor: Una Pale, Dr. Tomas Teijeiro, Prof. David Atienza
[read on]
In-DRAM computing architecture: Exploration and Design
Lab: ESL
Sections: SEL
Supervisor: Dr. Alexandre Levisse, Dr. Marina Zapater
[read on]
Incremental classification for the efficient detection of epileptic seizures on wearable devices
Lab: ESL
Sections: SEL
Supervisor: Ms. Lara Orlandic, Dr. Giovanni Ansaloni, Dr. Tomas Teijeiro, Prof. David Atienza
[read on]
Multimodal sensor fusion using hyperdimensional computing for epilepsy seizure monitoring
Lab: ESL
Sections: SEL
Supervisor: Prof. David Atienza, Ph.D. student Una Pale
[read on]
Semester Projects


Decentralized federated learning framework for epileptic seizure detection
Lab: ESL
Sections: SEL
Supervisor: Saleh Baghersalimi, Dr. Tomas Teijeiro, Prof. David Atienza
[read on]
Design and exploration of the Data Packing Unit for SoftSIMD Mirco-architecture 
Lab: ESL
Sections: SEL
Supervisor: Pengbo Yu, Dr. Alexandre Levisse, Dr. Giovanni Ansaloni, Prof. David Atienza
[read on]
Development of a platform software for biosignal data management
Lab: ESL
Sections: SEL
Supervisor: Dr Jérôme Thevenot
[read on]

Development of an Android platform for biosignal data management
Lab: ESL
Sections: SEL
Supervisor: Dr. Jérôme Thevenot and Mr. Christodoulos Kechris
[read on]

Development of an educational demonstrator of the complete stack from IoT devices to cloud serverless computing
Lab: ESL
Sections: SEL
Supervisor: Dr. Miguel Peón Quirós, Prof. David Atienza
[read on]
Development of FPGA-based accelerators for the Clear Space I mission
Lab: ESL
Sections: SEL
Supervisor: Prof. David Atienza, Dr. Miguel Peón Quirós
[read on]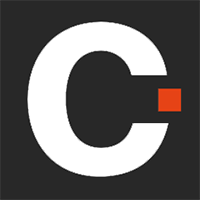 Development of immersive interactive environments with hand tracking and virtual reality
Lab: ESL
Sections: SEL
Supervisor: Dr. Miguel Peón Quirós, Prof. David Atienza
[read on]
Exploration of FPGA-based accelerators for the Clear Space I mission using high-level synthesis
Lab: ESL
Sections: SEL
Supervisor: Prof. David Atienza, Dr. Miguel Peón Quirós
[read on]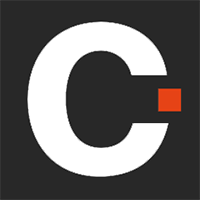 Firmware development for efficient biosignal data management
Lab: ESL
Sections: SEL
Supervisor: Dr Jérôme Thevenot
[read on]

Heterogeneous quantization for Analog In Memory Computing accelerators in ultra-low-power AI inference at the edge
Lab: ESL
Sections: SEL
Supervisor: Flavio Ponzino, Dr. Giovanni Ansaloni, Prof. David Atienza
[read on]
Implementation and verification of an in-SRAM computing subarray in 28nm CMOS technology
Lab: ESL
Sections: SEL
Supervisor: Dr. Alexandre Levisse, Mr. Marco Rios, Prof. David Atienza
[read on]
Implementation of a processor platform with IMC addons in 28nm technology
Lab: ESL
Sections: SEL
Supervisor: Dr. Alexandre Levisse, Mr. Marco Rios, Prof. David Atienza
[read on]
Implementation of a virtual ADC for the X-HEEP FPGA-based emulation platform
Lab: ESL
Sections: SEL
Supervisor: Dr. Davide Schiavone, Simone Machetti, Ruben Rodriguez, Prof. David Atienza
[read on]
Implementation of an Analog-Mixed Signal TestBench for a RISC-V-based Microcontroller
Lab: ESL
Sections: SEL
Supervisor: Dr. Davide Schiavone, Marco Rios, Prof. David Atienza
[read on]
Implementation of an FPGA-based Near-Memory Accelerator for a RISC-V-based Microcontroller
Lab: ESL
Sections: SEL
Supervisor: Dr. Davide Schiavone, Prof. David Atienza
[read on]
Linux meets x-heep: integration of the CV32A6 (a.k.a. Ariane) on a RISC-V based microcontroller to boot Linux
Lab: ESL
Sections: SEL
Supervisor: Dr. Pasquale Davide Schiavone, Prof. David Atienza
[read on]
Multimodality is reaching x-heep: implementation of Highly Configurable I2S and PDM peripherals for a RISC-V based microcontroller
Lab: ESL
Sections: SEL
Supervisor: Dr. Jose Miranda, Dr. Davide Schiavone, Prof. David Atienza
[read on]
Optimized Implementation of an Anomaly Detection Algorithm based on Isolation Forest for Low-Power Embedded Devices
Lab: ESL
Sections:
Supervisor: Farnaz Forooghifar, Dr. Tomas Teijeiro, Prof. David Atienza
[read on]
Real-time Monitoring of Cognitive Workload and Stress Estimation: Wearable System communication with a Mobile Application
Lab: ESL
Sections: SEL
Supervisor: Prof. David Atienza, Dr. Adriana Arza, Una Pale, Giulio Masinelli
[read on]
Symbolic representation of electromyographic (EMG) data for movement recognition
Lab: ESL
Sections: SEL
Supervisor: Prof. David Atienza, Dr. Tomas Teijeiro, Una Pale
[read on]
System design and evaluation of a Machine Learning Decision-Tree Accelerator
Lab: ESL
Sections: SEL
Supervisor: Dr. Alexandre Levisse, Dr. Tomas Teijeiro, Prof. David Atienza
[read on]
The x-heep open-source RTL2GDS platform: implementation of fully open-source RISC-V based microcontroller
Lab: ESL
Sections: SEL
Supervisor: Dr. Pasquale Davide Schiavone, Dr. Christoph Mueller, Prof. David Atienza, Prof. Andreas Burg
[read on]
Unsupervised Data Analysis in the COUGHVID Project
Lab: ESL
Sections: ESL
Supervisor: Dr. Tomas Teijeiro, Prof. David Atienza
[read on]
Validation of RISC-V Full System Simulation for Architectural Exploration
Lab: ESL
Sections: SEL
Supervisor: Joshua Klein, Dr. Giovanni Ansaloni, Prof. David Atienza
[read on]
Wireless Communication for an Epilepsy wearable detection system: implementation of an ultra-low-power wireless communication stack for a constrained wearable device
Lab: ESL
Sections: SEL
Supervisor: Dr. Jose Miranda, Dr. Ivan Nyhanitra, Prof. David Atienza
[read on]
Wood moisture identification with an FPGA-based Accelerator for a RISC-V-based Microcontroller
Lab: ESL
Sections: SEL
Supervisor: Giulio Masinelli, Dr. Pasquale Davide Schiavone, Dr. Kilian Wasmer, Prof. David Atienza, Prof. Patrik Hoffmann
[read on]

x-heep generator: implementation of a Highly Configurable bus and memory subsystem for a RISC-V based microcontroller
Lab: ESL
Sections: SEL
Supervisor: Dr. Pasquale Davide Schiavone, Prof. David Atienza
[read on]
X-HEEP HAL and SDK: development and implementation of the Hardware Abstraction Layer and Software Development Kit for a RISC-V based platform
Lab: ESL
Sections: SEL
Supervisor: Dr. Jose Miranda and Prof. David Atienza
[read on]
Refine your search