OChE is an amateur ensemble made up mainly of students from Lausanne. The association is based on the UNIL and EPFL campuses where it was founded in 2013. The particularity of the orchestra lies in the absence of a conductor on most of the programmes, the artistic direction being assured by the Konzertmeisterin. This role has been held by violinist Angelina Zurzolo since September 2020.
The OChE prepares two musical programmes per year. The work periods are based on the academic calendar, with the autumn semester running from late September to mid-December and the spring semester from late February to mid-May. The weekly rehearsals, which take place on Tuesday evenings at EPFL, are supplemented by a weekend of work. Each programme is presented to the public in two concerts, one on campus and the other in the city of Lausanne. The activities of the OChE are free of charge, both for the public and for the instrumentalists.
The orchestra holds usually around 40 musicians. Its repertoire ranges from the baroque period to the present day. Recent performances include Beethoven's 7th Symphony (May 2018), excerpts from Tchaikovsky's Swan Lake and The Nutcracker (December 2018) and Mozart's 40th Symphony (May 2019). In autumn 2019, the OChE participates in the premiere of an opera, Il Conte di Marsico by Giuseppe Balducci (1839), orchestrated and conducted by the young conductor Eugène Carmona. In spring 2020, Beethoven's 6th Symphony could unfortunately not be performed for sanitary reasons, but the orchestra could be reunited in fall 2021 for the 2nd symphony of Beethoven! A program which valuing the poly-valence of the orchestra has been proposed during the spring semester of 2022, including the Overture to The Barber of Seville of Rossini, Chanson de nuit and Chanson de matin of Elgar as well as the Piano concerto No. 20 of Mozart.
Board
Position

Vice-President of Association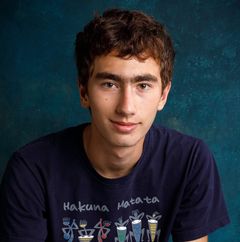 Position

Committee Member