Chair of Ergodic and Geometric Group Theory

The lively interplay between different areas of Mathematics is at the centre of many recent advances. In particular, ergodic methods and geometric insights have become essential assets for the study of the unifying theme of group theory. In return, the new connections and cross-breeding between these areas lead to advances in each of them.
Our research is currently partially supported by the Swiss National Science Foundation, by the Advanced Grant 267635 Rigidity of the ERC, by a Marie Curie fellowship and by the Rothschild Caesarea Foundation.
See also some questions and a few answers.

Mathematics! That's for eggheads! (Walt Disney, 1959)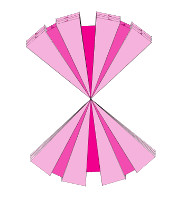 ---
Contacts
Mailing Address
Chair of Chair of Ergodic and Geometric Group Theory
EPFL SB MATH EGG
MA C3 594 (Bâtiment MA)
Station 8
CH-1015 Lausanne
Switzerland